Selling your collector's watch can be complicated in a second-hand market where the offer is overstated and not always readable for a neophyte. In these conditions, how to successfully sell your watch? What are the tools to define the rating of your watch?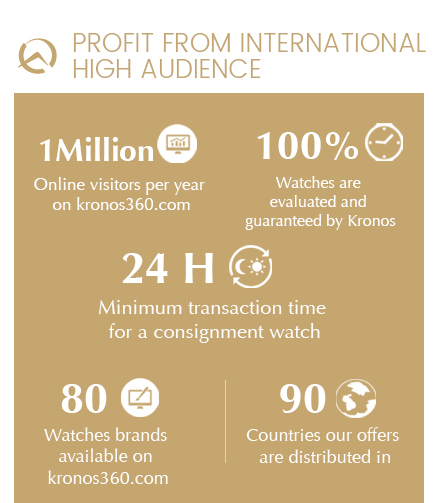 Kronos 360 is the French marketplace specialized in new and pre-owned luxury watches. We are the trusted third party that secures watch transactions and ensures the expertise of every luxury watch with a 2-years warranty. Selling your watch on our platform is quick and easy. All you have to do is estimate the value using the simulator accessible from the section «sell your watch». Then open a seller account to put your watch online and set the selling price. Your ad will be validated after remote expertise following the photos provided.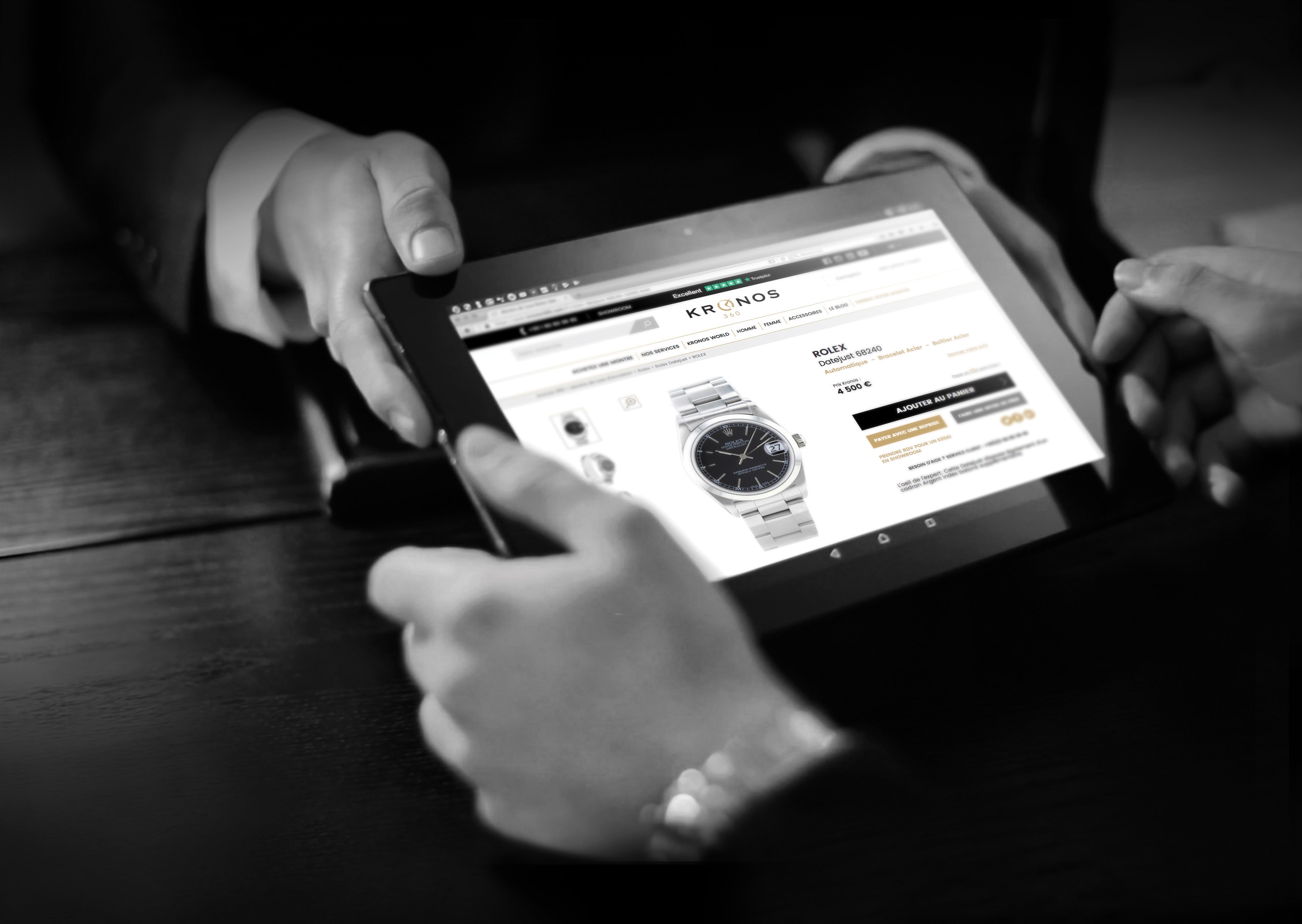 All you have to do is ship your watch to Kronos 360 once it is sold or booked by the final buyer. We organize the collection by secure carrier (you can also bring it directly to the showroom) and we finalize the watchmaking expertise before delivery to the buyer (see our Terms and Conditions).
---
5 tips to sell your watch at the best price:
1) Keep all documents that allow perfect traceability of your watch. A "full-set" watch with original documents and a review book sells better and faster than a part without a traceability document
2) Set a "fair" selling price in relation to the "market rate" and the general condition of your watch.
3) Present a watch in good condition with proof of interviews conducted. We advise to make a review (complete or partial) and polishing if necessary before the sale.
4) Call on a professional watchmaker for any intervention on your watch
5) Opt for a cash-on-sale internet platform at a second-hand store or auction in the auction room. You will get a better "net seller" price.