Watch overhaul & maintenance
Any amateur of beautiful watches knows and follows this adage: take care of your watch, you won't regret it. Kronos 360 accompanies you for the maintenance and revision of your luxury watch. We federate a network of partner watchmakers, specialized by brand, offering a service of revision to the standard manufacture.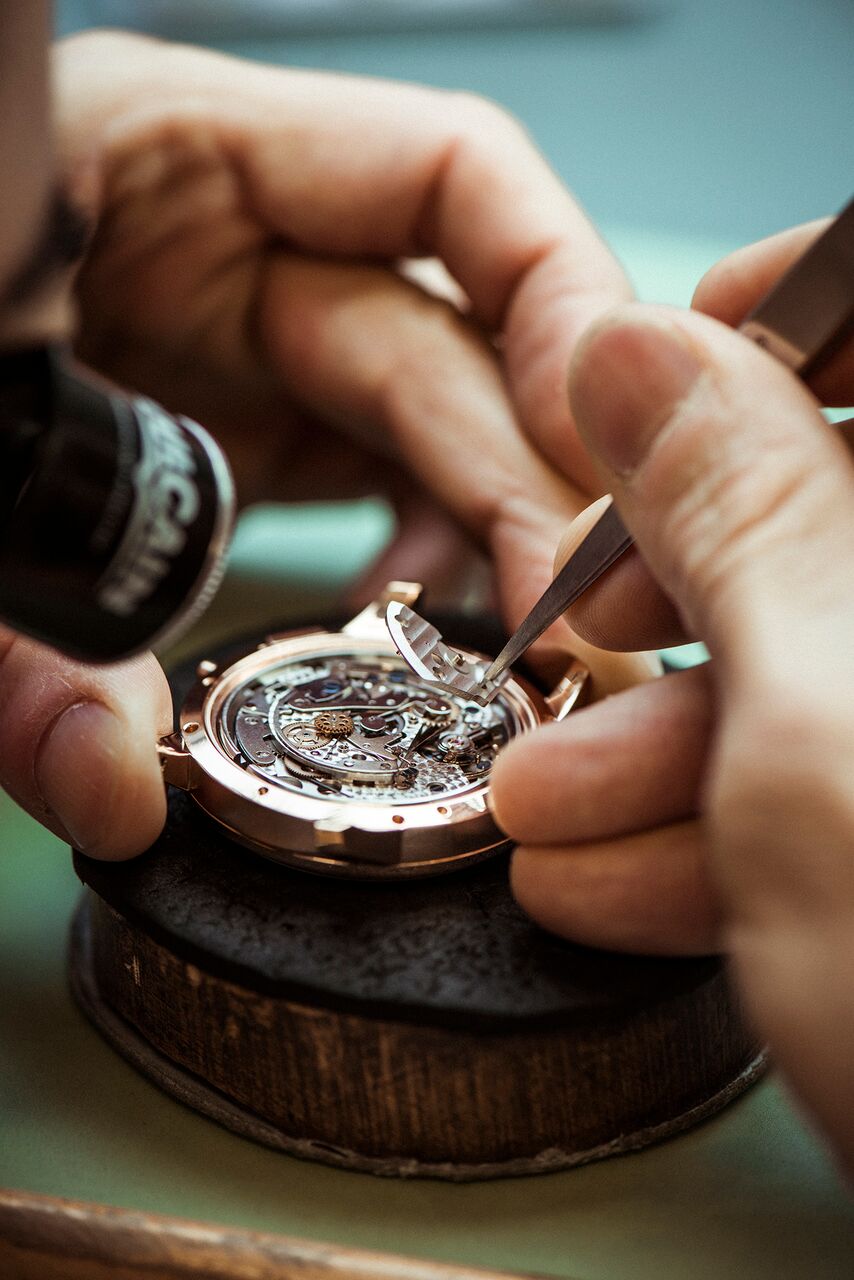 A watch is the most timeless object. It accompanies you constantly to the rhythm of your professional or leisure activities. To ensure optimal operation, you must maintain your luxury watch throughout its life cycle. Prestigious brands such as Rolex, Patek Philippe, Audemars Piguet, Vacheron Constantin or Breguet require special attention to preserve the heritage value of your timepiece.
Why have your watch revised?
It is advisable to have your watch reviewed by your watchmaker (independent or manufacture) every five years or so. A watch movement consists of fine mechanical parts that require regular maintenance. By performing a regular review, you will offer your watch an optimal longevity.
---
How to operate a watch?

1) For a mechanical watch with manual winding, the driving force is governed by a spring connected to the crown. You have to turn the crown from bottom to top to arm your watch until it hangs. This way your watch will be charged to the maximum of its power reserve and will work until the energy stored by the spring runs out. It is possible to arm your watch at any time.
2) For an automatic watch, the operation is the same as for mechanical watches. When you roll up the crown of your watch, the spring arms and operates the mechanism. On the other hand, automatic watches are equipped with an oscillating weight that keeps the kinetic energy when you move your wrist.
3) For the quartz watch, a battery runs the movement for several years (at least one year for basic models). Note that when the battery is exhausted, on some models, the needle does not beat every second but every five seconds. It is the indicator that must alert you to the change of the battery.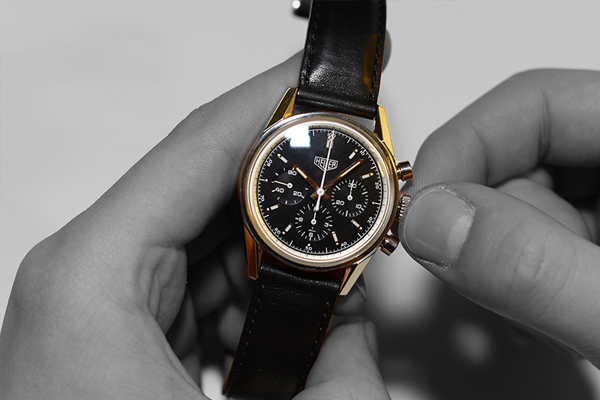 ---
How to maintain your watch?

1 - As a precaution, have your watch revised as soon as you notice a malfunction compared to the brand standards (for example, the advance/delay margin of a Rolex is about 6 seconds per day).
2 - Watchmaking brands recommend a complete review every 3 years in their workshops. For your information a good watch movement, in normal condition, can work 5 to 7 years without general revision. In addition, once the Manufacture warranty has expired, a good specialist watchmaker will take just as good care of your watch.
3 - We strongly advise you not to sleep with your luxury watch to avoid unwanted shocks.
4 - Even if your watch is waterproof, we advise against swimming and sea bathing with it on your wrist. The effect of salt reduces sealing over time and can attack leather bracelets. If necessary, after a bath it is prudent to rinse the watch with warm water.
5 - If your watch becomes watertight, have it repaired by a competent watchmaker immediately. Moisture can cause irreparable damage to the mechanism of your timepiece.
6 - Be sure to close the Winding Crown before contact with water. This is the main weakness of a waterproof luxury watch.
7 - It is not recommended to change the date between 23:00 and 02:00 in the morning. This may deteriorate the automatic date change mechanism.
8 - To erase micro-scratches on the glass, case or bracelet, use a polywash cream and, in case of deep scratches, have a professional watchmaker polish it instead.
9 - If your watch is not worn for a long period of time, it must be kept in a place free of moisture and protected from light.
10 - It is advisable to wear and operate your watch at least 2 days a year in order not to alter the functioning of the gears.