Estimate your watch's valueEstimate and sell at the best price.
Sell your watch without the disadvantages of the sale
Kronos 360 is the trusted third party that secures the transaction for the seller
and ensures the expertise of the watch with a 2-years warranty for the buyer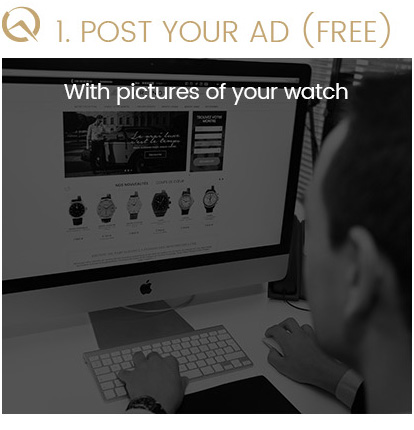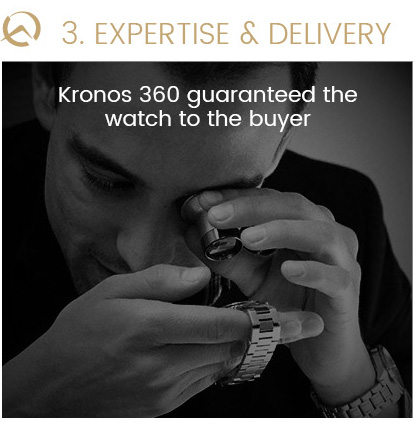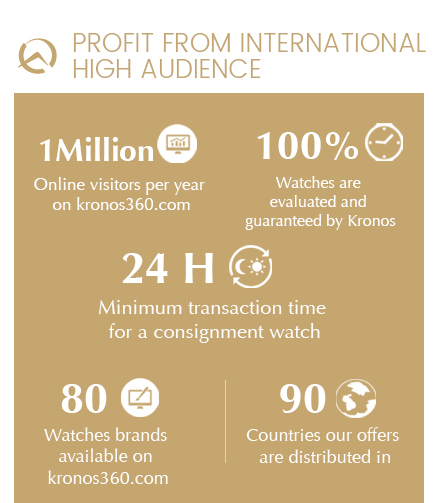 ---
5 tips to sell your watch at the best price:
1) Keep all documents that allow perfect traceability of your watch. A "full-set" watch with original documents and a review book sells better and faster than a part without a traceability document
2) Set a "fair" selling price in relation to the "market rate" and the general condition of your watch.
3) Present a watch in good condition with proof of interviews conducted. We advise to make a review (complete or partial) and polishing if necessary before the sale.
4) Call on a professional watchmaker for any intervention on your watch
5) Opt for a cash-on-sale internet platform at a second-hand store or auction in the auction room. You will get a better "net seller" price.